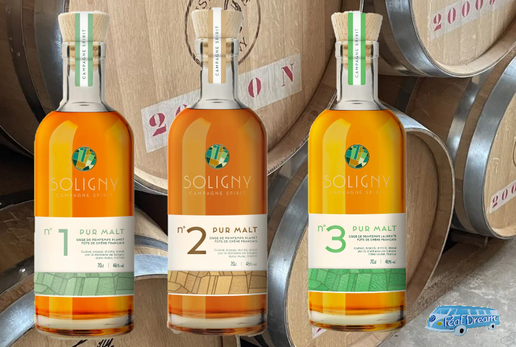 Today I'm going to L'aube on board my faithful Bradpeat to discover a distillery in Aube (I couldn't miss it)!
Today let's discover a distillery where 100% French and respect for the planet rhymes with high technology: the DISTILLERIE de SOLIGNY. Let's taste its first three references: the PURS MALT CHANT DU COQ 1, 2 and 3.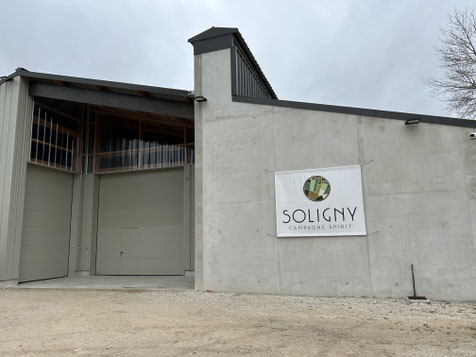 It is in the village of barely 250 souls of SOLIGNY LES ETANGS that I have to go today to meet Véronique and Vincent GODIER, the happy owners of this Champagne distillery.
It is indeed here, since 2018, in the heart of the family farm born half a millennium ago, that this couple of agricultural engineer, already owner of vineyards in Burgundy on climates such as Nuits Saint Georges and Chambolle Musigny, decided to set up a distillery and to produce a 100% French whisky, parcel-based and high-tech.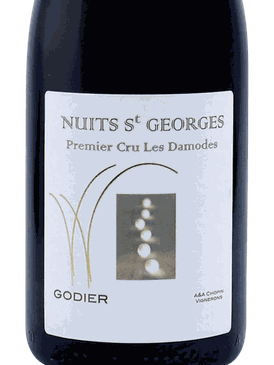 It is also here that I met Vincent GODIER.
Passion? Do you know what that is? Well, it's clearly what drives our man.
As soon as he arrives, he launches into a complete presentation of his baby. He starts with the 3 parcels (spread over 100 hectares) which give birth to the barley of his distillate: Le Bois Dieu, les Brûlis and les Champagnes.
Indeed, following the example of what is developed by the couple in Burgundy, the choice has been made here to produce a parcel whisky by following the cereal until its return to the still.
It is not for nothing that it is noted "CAMPAGNE SPIRIT" on the bottles!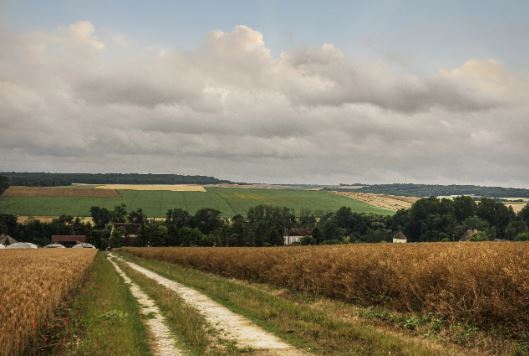 With an almost ripe barley grain in his hand, Vincent tells me that he wants to work in a short circuit as much as possible (even if the specificity of whisky obliges him to malt it in the Vosges). The raw material, the water, the wood, ...locally.
On the way back to the distillery, he also explains that here they grow, brew, distil and raise the offspring!
However, entering the big building of the distillery, he explains me that it is not because we are purists that we have to do without new technologies.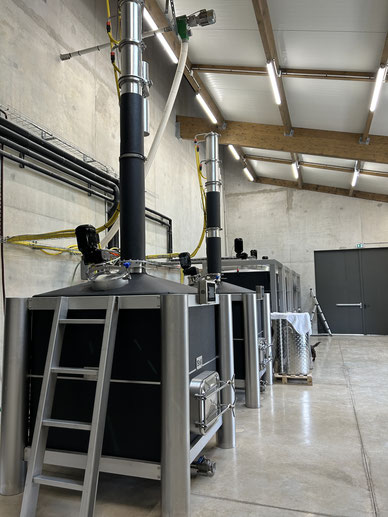 Vincent certainly wanted to spare his effect when he entered the production room of the distillery. Here, there are no chunky copper stills, but two lines of big black boxes connected to each other. He proudly tells me: "these are my two ISTILLs".
Yes, in the SOLIGNY distillery, everything is integrated and managed by computer in two (since this year) high-tech production lines from the Netherlands.
Vincent explains to me that the two super "Thermomix" machines in his building carry out the mashing and distillation operations (on a single machine). He explains that the mash created by the first operation is transferred, without filtration, to one of the four fermenters for 5 days, before returning to the Istill to be distilled.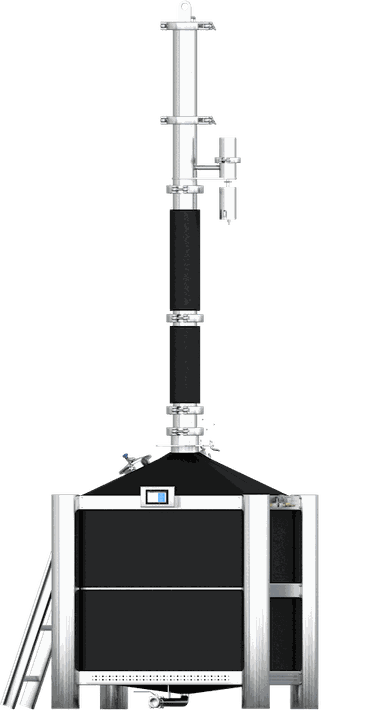 He also explains that the operation (and the recent doubling of his line) allows him to carry out 4 distillations per week and to envisage reaching 25,000 bottles next year and more than 50,000 bottles in seven years.
A little further on in the building, Vincent shows me his new oak barrels (fine grain or coarse grain) but also barrels directly from his Burgundy farm still with their lees or from friendly Côte de Nuits farms. He also tells me that he is still looking for casks from the region of the distillery, but again 100% French.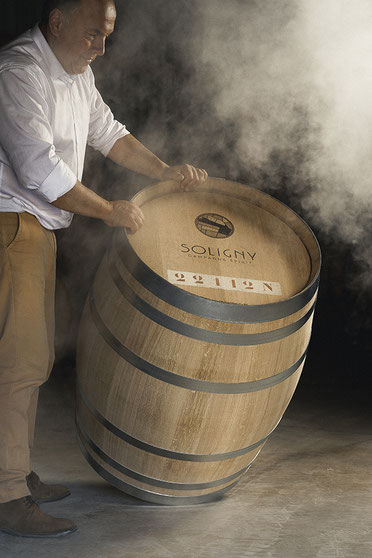 It is on one of these barrels that I find the three bottles of the day's discussion.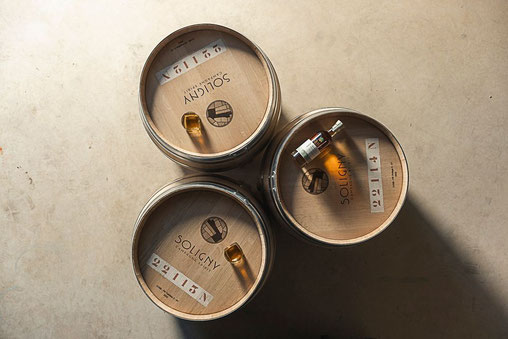 ---
This is the distillery's first attempt in 2020, and this pure malt has a rather light golden colour. It is the result of a year spent in new casks.

On the nose, of course, a certain youthfulness can be detected quite quickly (this is a pure malt barely one year old). What comes first is undeniably cereal notes. It is quite soft and silky without being too aggressive and is even quite fresh. One can even detect some very sweet white peach aromas.
On the second pass, the distillate becomes fuller, with spices coming up and tickling the eyelashes.
On the third pass, it mellows to give way to a mixture of honeyed and woody notes.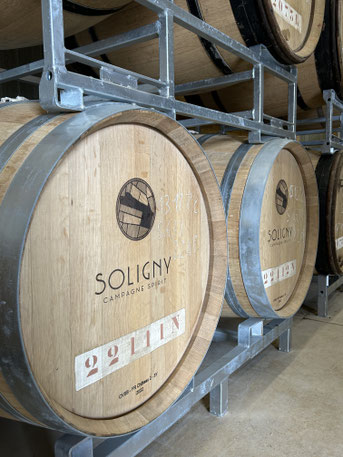 Before entering the mouth, the distillate is preceded by a green and fresh woody air that reveals its young age.
On the palate, it is quickly present with the ardour of its year in the cask. It then shows its cereal character and its woody side. It leaves a mixture of wood and spices (pepper and anise) in the mouth. It is quickly positioned on a mellow texture and a sweet base. However, it maintains a certain ardour and above all cereal notes but also a hint of bitterness.
These same cereals come out on the way down. The finish is paradoxically quite long with notes of toast.
The empty glass keeps of course the cereal allure which remains present for quite a long time.
---
The second test came out of the hi-tech still in mid-2021 and is also the result of a year spent in new casks. It has a very slightly darker colour than its two colleagues.

The nose of this second pure malt will be directly positioned on barley notes even more present than N°1. These notes reinforce the woody and forest side of the distillate.
It will have a country side and a little more floral than its predecessor which once again unmasks its young age.
In the second passage we also detect spices that are perhaps more present and dominant than in N°1.
The third passage is more discreet and has a smell of dried hay.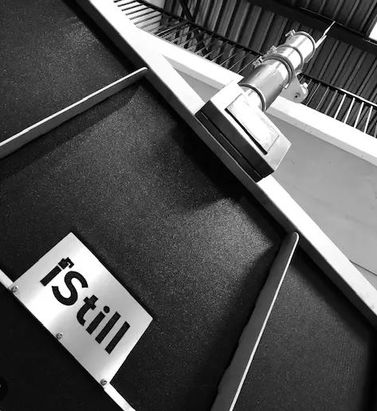 On the palate, it enters in a sweet version, but very quickly, it becomes more tense than the first one with woody and young notes. It then has a rise in spice and then a hint of spiciness that remains on the palate even though it then becomes more mellow. The end of the tasting is a mixture of honeyed, woody and sometimes spicy notes.
Once swallowed it has a rather short finish but leaves a certain warmth in the throat and woodiness in the mouth.
The empty glass also has cereal notes, but they will be sweeter than the first.
In the end, while it is produced from the same barley (planet) and seems to have an equivalent ageing, it has a younger aspect (it was indeed distilled after the first one - end of 2020 - which was born at the beginning of the same year).
---
This third tasting was released in 2022 and is a blend of distillates that have spent 1 year in new casks and distillates that have passed through Burgundy casks.
It will have changed significantly from the first two versions, as it will have spent a longer time in casks but will also be made from a different barley (Laureate). It will nevertheless have a golden colour quite similar to the first version.
And what about the tasting?

The atmosphere here is going to be quite different from the first two COQ SONGS.
On the first pass, the nose discovers much more fruity and sweet notes. It is very light and leaves much less room for the barley, even if it remains in the background.
In the second passage, we find again the spicy and woody notes of the first two distillates, like a trademark of the Champagne distillery. However, here too it seems more controlled and contained.
On the third passage, this time it will have a more lemony air.
It is undeniably more mature.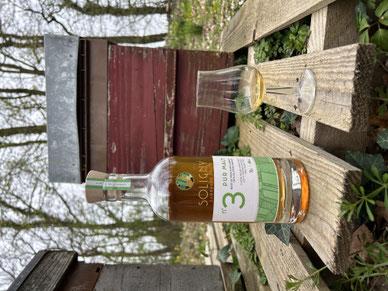 On the palate, you can immediately feel the control because it is softer and sweeter. It has a fruity aspect. An attack of spices and barley grains shows once again that it deserves to stay a little longer in a cask, but this one does not last and is covered by some grape notes and especially a honeyed character.
It loses its way a little in the mouth over time and wakes up on the way down with a velvety mouthfeel and a hint of rancidity. It has a greater presence of spice on the long finish (liquorice).
The empty glass leaves much more room for spice and wine notes at the beginning, then for cereal notes.
---
All in all, these first three "tests" seem to announce a rather pleasant future for the CHANTS DU COQ. Of course, a longer period in a cask should be beneficial to them and the longer period in wine casks should take away their youth and make them more mature.
We are looking forward to the CHANT DU COQ N°4 scheduled for this year and especially the SINGLE MALT scheduled for the end of this year.