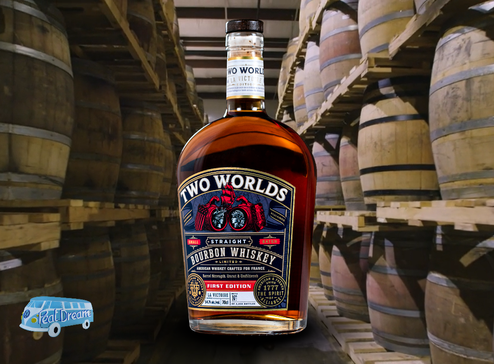 Let's go back to the old continent after this little American incursion, first in Seattle (to taste the American single malt WESTLAND -here-) and then in Louiseville, Kentucky (for a bourbon from MICHTER'S -here-). But you won't get away with it and to make the transition what better way than to taste the most French of Bourbons (but I'll come back to that): THE VICTORY 1st Batch from the young house of TWO WORLDS WHISKEY.
You will say, another bourbon? No, I promise you that PEATDREAM will stay PEATDREAM, we'll talk about single malt again soon and I won't change the name to BOURBONDREAM ! But this one seemed interesting (and good) enough for me to tell you about it and to let you discover ASHLEY DONAHEY's company.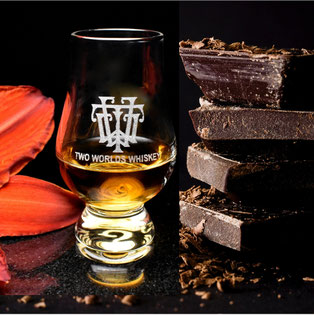 But first a brief look at bourbon is in order (and will explain a lot). First of all, you should know that if you are looking for the real source of bourbon, you have to go to...the Allier! Yes, it is! Why do you say so? Simply because it is in the town of Bourbon-l'Archambault and its region that the lineage of the BOURBONS kings was born in the middle of the 16th century (the term Bourbon itself coming from the Celtic Borvo, the Gallic healing god - Editor's note).
Two centuries later, in the 18th century, while in France the Bourbons were still kings (and one of their heads had not yet been cut off), English, Scottish, Irish, French and German settlers set out to conquer the New World. I'm not going to give a big history-geography lesson, but Louisiana (which at the time extended from the Gulf of Mexico to northern Canada) became a French territory (New France). That's why in the centre of the United States you can still find cities with names that are quite well known back home, such as Versailles, Nice, Marseille, Calais or New Orleans!
Among the provinces of this LOUISiane, we will find a county called BOURBON whose capital is the city of PARIS (we are not making this up). This region is agricultural and corn is produced there but as the Irish and the Scots are not famous for making bread but more for distilling cereals.... we will know quite quickly what to do with it.
So, while in France, a Bourbon (Louis XVI to name but one) was soon cut off, it didn't take long for settlers named Elijah Craig, Jacob Spears or William Downard (ancestor of Ashley who interests us today) to start distilling and producing whiskey!
Half a century later (when Louisiana had been sold by Napoleon for about fifty years), this whiskey was put in oak barrels and to pay tribute to the region, the name BOURBON WHISKEY appeared!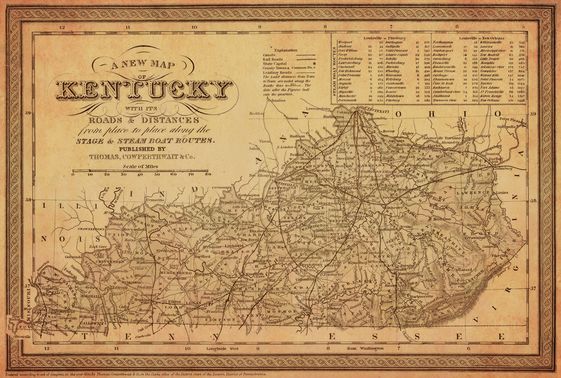 That's for the first part of the story of the day, because apart from the term bourbon, it doesn't explain why today's TWO WORLDS is a bourbon with French areas!    
For that, it is necessary to turn to the American war of independence in 1777/78 when in a great dash of generosity, and in disregard of the prohibition of his king (decidedly LOUIS XVI was not respected), the Marquis de Lafayette sails THE VICTORY (one arrives there...) to go to help the independence troops to free themselves from the yoke of the English. History shows that he succeeded and that's why he was named "the hero of both worlds" and why he is one of the most famous Frenchmen across the Atlantic.
That's it, the scene is set and I'm thirsty from talking! But you'll tell me the bourbon, we understand where he's coming from, but the war of independence... He won't taste his bourbon !

No way! Without the War of Independence, which ended thanks in part to an alliance with France, there would have been no soldier like William Downard who started distilling. And thus no desire for his descendant, Ashley Donahey, to salute the link between France and the United States by proposing to make discover a bourbon specially made for the French palate!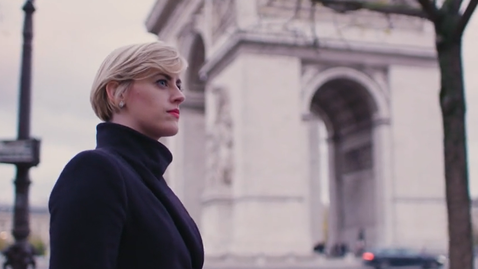 For it was this that motivated the former Foreign Affairs Diplomat from Kentucky to leave everything behind to work as an ambassador for the venerable John Glaser's whiskies, and then to embark on designing, in 2019, top-of-the-range bourbon for the French. But how do you 'Frenchise' a bourbon without taking away its bourbon nature?
A reminder is in order (one more, then I promise to stop and we'll taste it)! Bourbon is a distillate produced with a minimum of 51% corn (the rest being rye or wheat) and aged in a new oak barrel (with no specific ageing period) on American territory. Straight Bourbon is bourbon that has spent a minimum of two years in the barrel.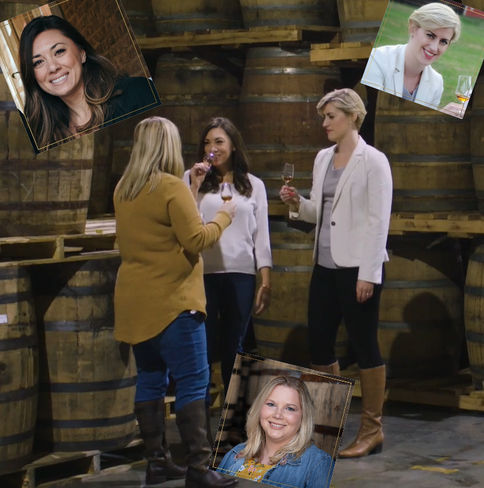 The foundations were laid. All that remained was for Ashley and her all-female team (Ashley Barnes, master blender, and Monica Wolf, cask finder, both founders of The Spirit Group consulting firm) to find Straight bourbons worthy of the name. Moreover, as the objective was to offer a bourbon for the French, the concept had to be developed.
For this first try, she wanted to create a bourbon for French taste buds on a 100% Straight bourbon base. She therefore started with a centre peg of a majestic 14 year old Straight Bourbon to which she mixed a fruity 4 year old and finally a mellow 5 year old.
As the aim is to produce a bourbon for the French, all of this beauty (11 casks only) was brought back to the Cognac region of France to be bottled at cask strength (54.7%) in just over 2100 bottles. LA VICTOIRE (in reference to Lafayette's ship) was born.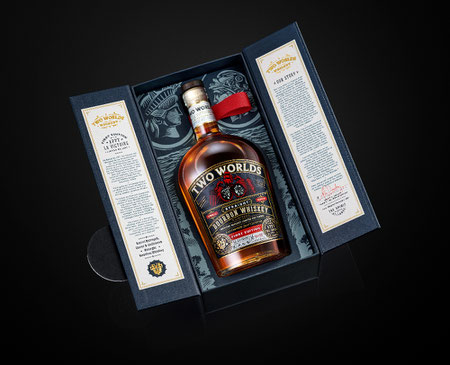 You will tell me that a French bottling will not change the taste even if the distillate is "papillary" adapted, thanks to Ashley's knowledge of French tastes and the experience of his team, but it is a first step towards the "Alliance" of two countries.
This first step, as its name indicates, will be followed by two other experiences in order to progressively create a Bourbon à la francaise!
First of all, it is planned to carry out the ALLIANCE, by importing in France Straight Bourbon or Rye already aged in the United States in order to make them benefit from a finish either in red wine barrel (for the first one) or in Calvados barrel (for the second one).
Then, to conclude the experiment, it is planned to produce HERMIONE (another boat) by ageing a "white dog" (which is to bourbon what the new make is to a single malt) in new French oak barrels. It should be noted here that this innovation risks losing the bourbon appellation (as it is not aged in the United States) but if the price is worth it and this distillate. And who knows, maybe calling it "Alliance-whiskey" or "Franco-American whiskey" or "French wood whiskey" will be a future new appellation.
Well, that's all well and good, but what does tasting this top-of-the-range straight bourbon taste like?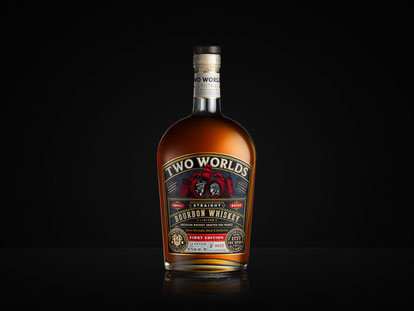 So what does a French straight bourbon look like?
It has a more pronounced amber colour than a regular bourbon (certainly related to the 14 years spent by its central pivot in the cask).
The mind ready to smell a bourbon is surprised because it does not smell like one.
On the first pass, it will certainly reveal caramelised notes, but they will be more similar to those of a flambéed banana. One can even detect a hint of tarte tatin. It then lingers and brings out a hint of orange at the end, which heralds the second nose, which is much more bourbon-like.
On the second pass, we arrive at the more usual straight bourbon but with a certain freshness (perhaps linked to the degree of the distillate (54,7 % alc anyway!).
On the third pass, spices (a touch of pepper and nutmeg) appear with more woody notes that maintain its freshness.
In the palm of the hand, we note very sweet notes and a touch of smoke.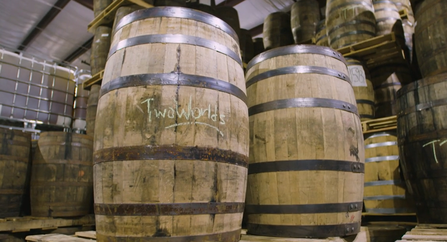 Surprisingly enough, it will give off strong fresh and woody aromas even before it enters the mouth.
When the liquid enters the mouth it has the sweet taste of salted butter caramel and then a taste of orange. Gradually the orange becomes more acidic and turns to lemon.
The aromas then take us to marked spices that stick to the tongue. One can find some woody and slightly harsh notes linked to its long time in new barrels.
Then the whole thing softens and we go towards honey and pastry notes.
It shows a good control of the alcohol, because, despite its 54% / vol, it is not strong at all and very regular in the mouth.
The long finish is also woody but leaves a velvety sensation on the tongue. It leaves a hint of liquorice in the throat that brings back the freshness and is quite surprising for a bourbon. Paradoxically it is at this moment that the alcohol seems to come out and puts the mouth to sleep.
TWO WORLDS aimed at the top end of the market (we're talking about a bottle costing a little more than 180 €!) but it's up to the task. It shows a certain complexity that will make it stand out from the crowd. One can imagine that with an already well established base it could surprise with a passage in wine casks (even if it should lose some of its appellation).
But isn't it more than we expect from an ALLIANCE?