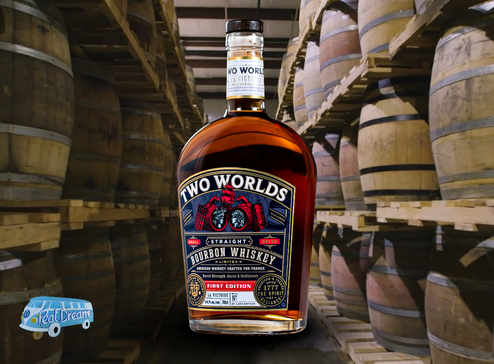 To introduce you to these two "American whiskeys", I'm not going to take you to the United States, but I'm going to stay on the old continent. 
I've decided to introduce you to the most French of American whiskeys: TWO WORDLS WHISKEY.
And I'm going to let you taste the first two batches from this young company, which has recently entered the world of spirits:
LA VICTOIRE (BATCH 1 and the brand new BATCH 2).
You're going to say, is he going into American whiskey? Or bourbon?
In fact, those of you who have been following me for a long time will know that I've already dabbled in the new continents (see for yourself here)? But I promise you that PEATDREAM will stay PEATDREAM, we'll soon be talking about single malt again and I'm not going to change my name to BOURBONDREAM or AMERICAN DREAN (oh no, that already exists)! But this one seemed interesting (and good) enough for me to tell you about it and introduce you to ASHLEY DONAHEY's company. 
This adventure will be an opportunity to review the history of bourbon (and American whiskey) and, above all, to see the link between today's tastings and these American distillates.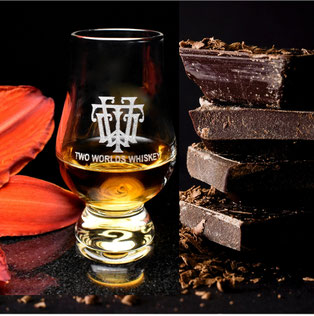 Let me reassure you right away, we're going to be tasting distillates and not just giving a history lesson.
But first, a quick reminder about bourbon and its history is in order (and will explain a lot).
First of all, you should know that if you're looking for the real source of bourbon, you have to go as far as...the Allier! Yes, you do! Why do you ask? Quite simply because it was in the town of Bourbon-l'Archambault and the surrounding region that the line of BOURBONS kings was born in the middle of the 16th century (the term Bourbon itself comes from the Celtic Borvo, the Gallic healing god).
Two centuries later, in the 18th century, while the Bourbons were still kings in France (and one of their heads had yet to be cut off), English, Scottish, Irish, French and German colonists set out to conquer the New World.
Louisiana (which at the time extended from the Gulf of Mexico to northern Canada) became French territory (New France). That's why even today, in the centre of the United States, you'll find towns with names we're familiar with, like Versailles, Nice, Marseille, Calais and New Orleans!
The provinces of LOUISiane include a county called BOURBON, whose capital is the city of PARIS (we're not making this up). This is an agricultural region where corn is grown. As the Irish and Scots are not renowned for making bread from cereals, but more for distilling them ...., we'll soon know what to do with them.
So, while in France it wasn't long before a Bourbon (Louis XVI, not to name him) had his head chopped off, it didn't take long for settlers named Elijah Craig, Jacob Spears and William Downard (ancestor of Ashley, who interests us today) to start distilling and producing whiskey!
Half a century later (when Louisiana had been sold by Napoleon some fifty years earlier), this whiskey was put into oak barrels to pay homage to the region.
This was the birth of BOURBON WHISKEY!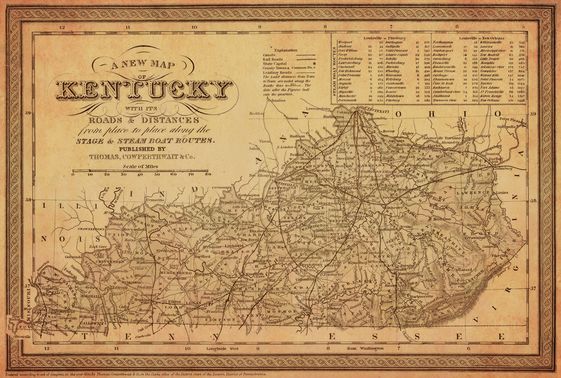 That's the first part of today's story, because apart from the term "American whiskey", it doesn't explain why today's TWO WORLDS WHISKEY is a distillate with a French flavour!    
I'll carry on (sorry).
For that, we need to look back to the American War of Independence in 1777/78 when, in a great burst of generosity, and in defiance of his king's ban (LOUIS XVI was definitely not respected), the Marquis de Lafayette sailed LA VICTOIRE (we're getting there...) to go and help the independence troops free themselves from the yoke of the English. 2 years later he did it again aboard the HERMIONE. History shows that he succeeded, which is why he is known as "the hero of two worlds" and why he is one of the best-known Frenchmen on the other side of the Atlantic.
So that's it, the stage is set and I'm thirsty from all this talking! But you're going to say bourbon, we understand where he's coming from, but the war of independence... He's not going to taste his whiskey?!

No way! Without the War of Independence, which ended thanks in part to an ALLIANCE with France, there would have been no soldier like William Downard to take up distilling. And so his descendants, Ashley Donahey, had no desire to pay tribute to the ties that bind France and the United States by offering an American whiskey specially made for the French palate!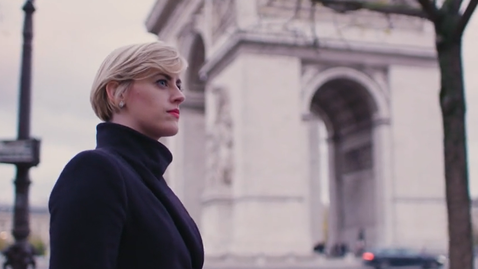 This is what motivated the former foreign affairs diplomat from Kentucky to leave everything behind to work as an ambassador for the whiskies of the venerable John Glaser, and then to set about designing a top-of-the-range whiskey for the French in 2019. But how do you 'Frenchise' a bourbon (Kentucky whiskey) without stripping it of its bourbon nature?
Here's a reminder (one more, then I'll stop and we'll taste them)! Bourbon is a distillate produced with a minimum of 51% corn (the rest being rye or wheat) and aged in new oak barrels on American soil. Straight Bourbon is bourbon that has spent at least 2 years in the cask.
The American specifications are clear: if the three elements are not met (raw material, type and place of ageing), it cannot be called a Bourbon! 
That's why we're talking about AMERICAN WHISKEY.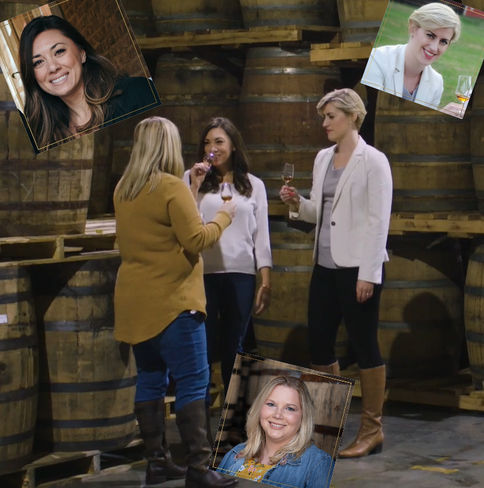 The foundations were laid. All that remained was for Ashley and her all-female team (Ashley Barnes, master blender, and Monica Wolf, cask finder, both founders of The Spirit Group consultancy) to find Straight bourbons worthy of the name. What's more, as the aim was to offer americans whiskeys aimed at the French market, the concept had to be developed.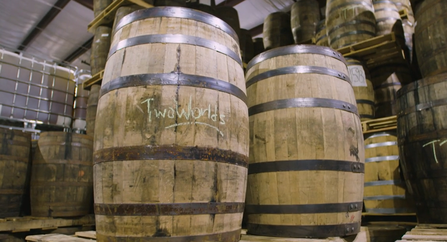 ---
For this first galop d'essai, produced in 2019, Ashley first wanted to use a 100% straight bourbon base to create a 'bourbon' for French taste buds. So she started with a centre peg of a majestic 14-year-old Straight Bourbon (worth noting, as 'old' American whiskeys are quite rare) to which she blended a fruity 4-year-old and finally a mellow 5-year-old.
As the aim was to produce a bourbon for the French, the whole lot (just 11 casks) was brought back to the Cognac region of France to be bottled at cask strength (54.7%) in just over 2,100 bottles. LA VICTOIRE (in reference to Lafayette's first boat) was born.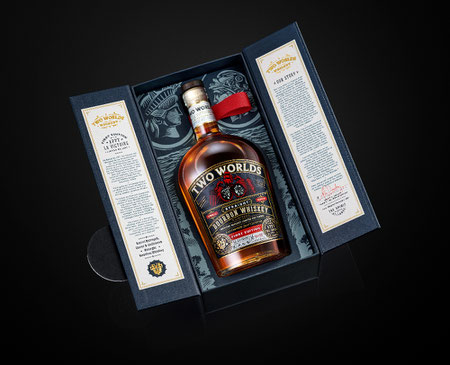 You're going to tell me that a French bottling isn't going to change the taste, even if the distillate is 'papillary' adapted, thanks to Ashley's knowledge of French tastes and the experience of his team, but it's a first step towards the 'Alliance' of two countries.
That's all well and good, but what does tasting this top-of-the-range straight American whiskey achieve?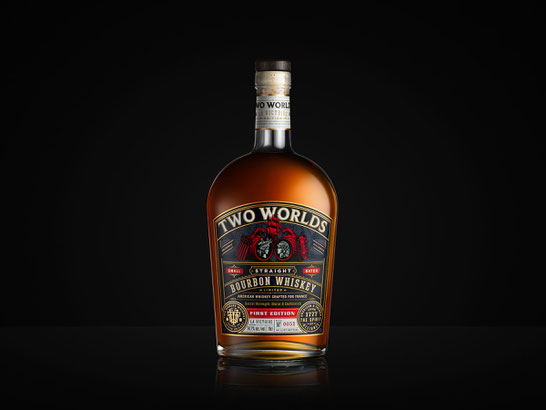 This distillate has a more pronounced amber colour than the usual American whiskey (certainly due to the 14 years spent in cask for its central pivot).
If you're ready to smell bourbon, you'll be surprised, because it doesn't smell like it.
On the first whiff, it certainly reveals caramelised notes, but these are more akin to those of a flambéed banana than an orange. There's even a hint of tarte tatin. The usual hint of orange comes through at the end, but only as a prelude to the second, much more bourbon-like nose.
On the second pass, we arrive at the more usual straight bourbon, but with a certain freshness (perhaps linked to the degree of the distillate, which is 54.7% alc after all!).
On the third pass, spices (a hint of pepper and nutmeg) emerge along with woody notes that maintain its freshness.
In the palm of your hand, there are very sweet notes and a hint of smoke.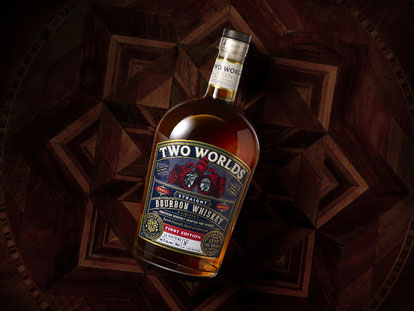 Surprisingly, it gives off a distinctly fresh, woody scent even before it enters the mouth.
When the liquid enters the mouth, it has the sweet taste of salted butter caramel, followed by a hint of orange. Gradually the orange takes on acidity and turns to lemon.
The aromas then lead on to strong spices that stick to the tongue. There are woody, slightly harsh notes due to its long ageing in new casks.
It then mellows out and moves towards honey and pastry notes.
It shows a fine mastery of alcohol because, despite its 54% vol., it is not strong at all and is very smooth on the palate.
The long finish is also woody, but leaves a velvety sensation on the tongue. It leaves a hint of liquorice in the throat, which revives the freshness and is quite surprising for a bourbon. Paradoxically, it's at this point that the alcohol seems to come out and lulls the palate to sleep.
---
For the second batch of LA VICTOIRE, Ashley has decided to take the taste experience a step further and has chosen to give his American whiskey an even more exceptional character.
First of all, this is a straight American whiskey "four grains"!  It is distilled in the United States from corn (48%), wheat (35%), barley (9%) and rye (8%). So it's not a Bourbon (just 48%!) but an American whiskey.
It was then aged in new American oak casks for between five and eleven years in the United States, before being bottled, like its predecessor, in the Cognac region, after a journey that mirrored that of the Lafayette frigate. And it's the number of casks used for this version that makes it so exceptional. Only 10 casks were used, limiting the number of bottles to just under 1000 (all numbered).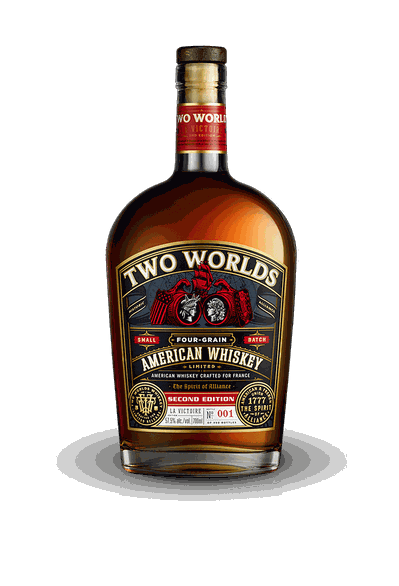 For batch 2, the ecological reason and the work to reduce the carbon footprint led Ashley to choose a more airy box than the first opus. The colour of the distillate is quite similar to that of batch 1.
But that's where the comparison between the two batches ends! 
On the nose, the first notes are of caramelised fruit and toffees. The nose then refreshes with more floral notes and finally takes on spicy notes of cinnamon and pepper.
On the second pass, the peppery notes dissipate and the aromas become fruity with hints of apricot.
On the third pass, the notes become more woody, unmasking its 57.5% ABV. These notes are fleeting and the final aromas are more sweet, pastry-like and chocolatey.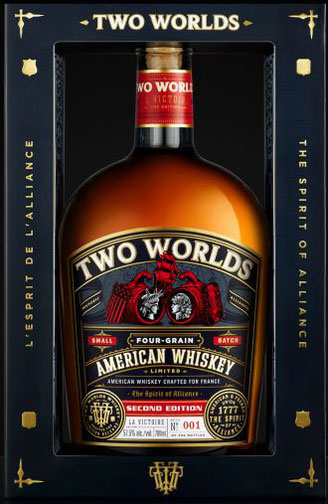 On the palate, like an American whiskey, it is voluptuous and smooth.
But the aromas quickly become more orangey, then lemony and finally spicy. They are then softened and the spices become softer, passing from pepper to nutmeg. This softening continues, ending with sweet notes that are once again soft! Worthy of Lafayette's voyages, with their storms and calm seas.
The finish is long, beginning with notes of caramelised nuts. It then leaves a mixture of sweet vanilla and tauter ginger in the throat.
---
These first two steps will be followed by two other experiments to gradually create a true Bourbon "à la francaise"!
Firstly, there are plans to create the ALLIANCE, by importing Straight Bourbon or Rye already aged in the United States into France and finishing it in either red wine casks (for the former) or Calvados casks (for the latter).
Then, to conclude the experiment, it is planned to produce HERMIONE (Lafayette's frigate on his second voyage) by ageing a 'white dog' (which is to bourbon what 'new make' is to single malt) in new French oak casks.
It's worth pointing out that these innovations could lead to the definitive loss of the bourbon appellation! But if the price is worth it... Who knows, maybe these distillates will give rise to a new appellation? "Alliance whiskey", "Franco-American whiskey" or "French wood whiskey".
TWO WORLDS has set its sights on the top end of the market (a bottle costs just over €150!), but it delivers. It has a certain complexity that will make it stand out from the crowd. It's easy to imagine that, with a well-established base, it might surprise you if it spent some time in wine casks (even if it loses some of its appellation).
As for Batch 2, if you want to be one of the lucky 1000 tasters, you'll have to go straight to twoworldswhiskey.com!